Easy Ways to Decorate Your Sofa
To personalize your sofa or restore it to its former beauty, a few good accessories are often enough.
Three accessories to decorate your sofa
You don't have to spend a lot to modernize your sofa. Sometimes all it takes is nothing to hide its little flaws and give it a new lease of life. For this, you have the choice between different accessories:
The plaid hides small flaws and brings a warm side. On the market, you have the choice between different materials, each with different advantages: synthetic throws, artificial fibers, and vegetable and natural fibers.
Upholstery fabric is a great alternative to plaid. It allows you to completely cover the sofa and thus hide its small imperfections. In addition, you can change it with the seasons and match it according to your decoration.
Throw pillows allow you to energize your interior. Indulge yourself by betting on bright colors, but mix with neutral tones to avoid falling into excess. Cushions can also surprise with their shapes and patterns.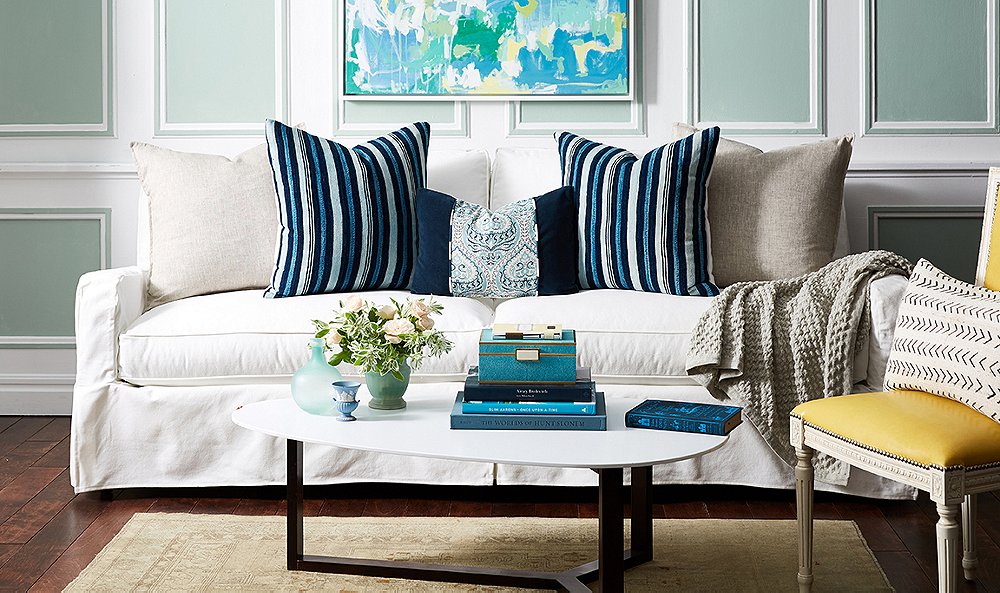 Accessories to personalize your living room
Tired of your living room that lacks character? Here are some ideas to make this living room more user-friendly:
Cleanse the space by adopting low furniture with clean lines. If you don't have the budget to buy new furniture, consider giving it a makeover with paint, for example.
Let in the light to create a warm atmosphere. Instead of thick curtains, go for thin curtains. Mirrors are also great for brightening up your living room. And why not a living room open to the kitchen?